Prime Ministers of the Visegrad Group held an extraordinary meeting on 23 November in Budapest, initiated by the Polish Prime Minister. Leaders discussed the economic and geopolitical aspects of migration in face of the growing migratory pressure on the EU, while Mateusz Morawiecki briefed his V4 counterparts about the latest developments on the Polish-Belarusian border situation. 
At the press conference, the Hungarian Prime Minister stressed that never before has Europe been under such migratory pressure as it is now, with the continent facing threats from three directions simultaneously, which is a huge challenge for the entire European Union. In addition to the Mediterranean and the Balkan routes, the new third route now poses a particular challenge to Poland. Viktor Orbán added: Hungary, Slovakia and the Czech Republic have assured Poland of their full solidarity and support.
Visit our Gallery for more photos.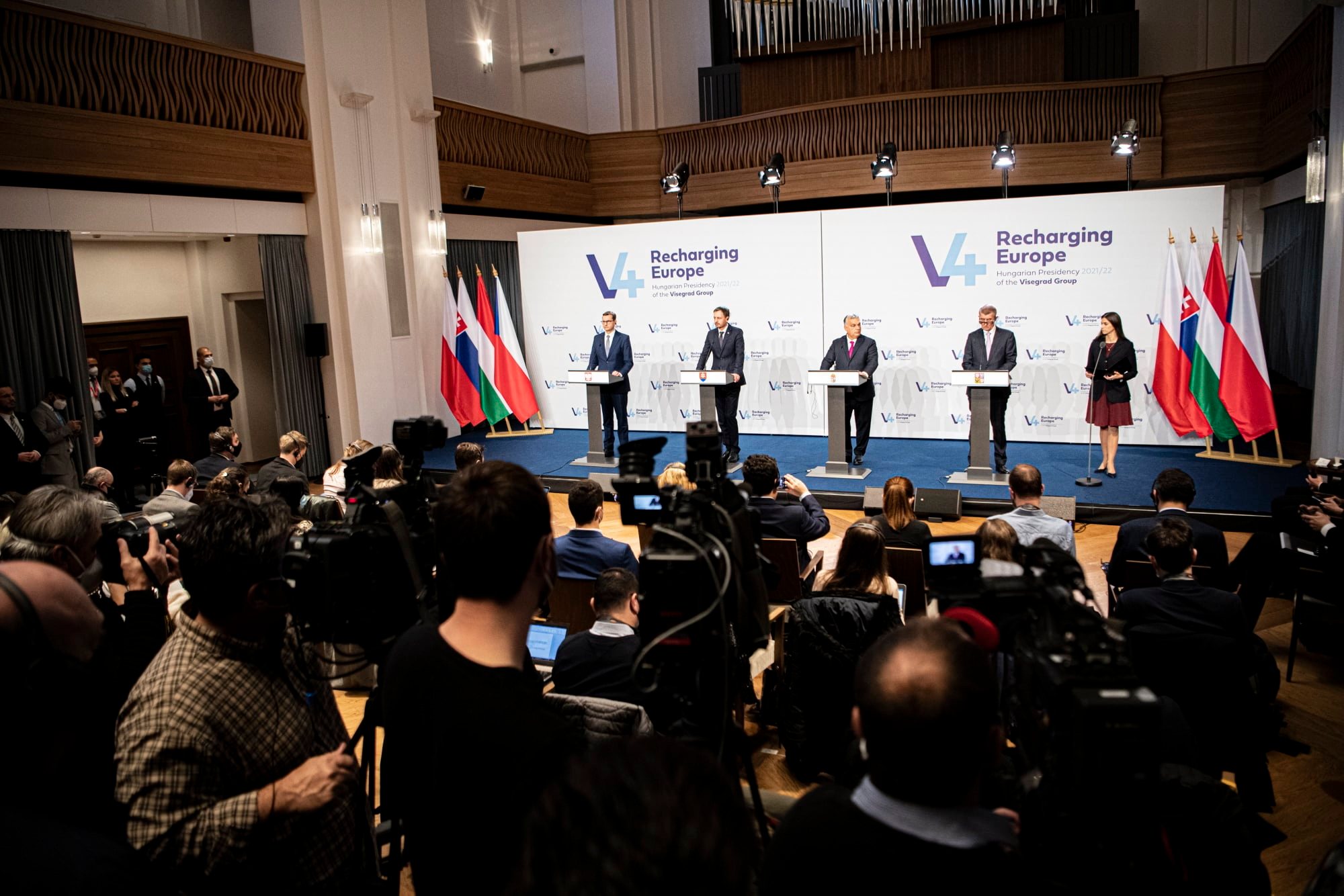 ​