The 2nd V4+Egypt Summit took place in Budapest under the Hungarian V4 Presidency on 12 Oct 2021, where Prime Ministers discussed migration-related developments, the fight against terrorism and the regional situation in the Middle East and North Africa. 
Echoing the position of the V4, the Hungarian Prime Minister assured Egypt of his support for hosting the 2022 Climate Summit, convening of the EU-Egypt Association Council, the EU's recognition of groups designated as terrorists by Egypt, and lifting of the EU's economic sanctions that hamper Egypt's border protection efforts.
The Summit was attended by Slovak Prime Minister Eduard Heger, Polish Prime Minister Mateusz Morawiecki, Hungarian Prime Minister Viktor Orbán and Egyptian President Abdel Fattah el-Sisi.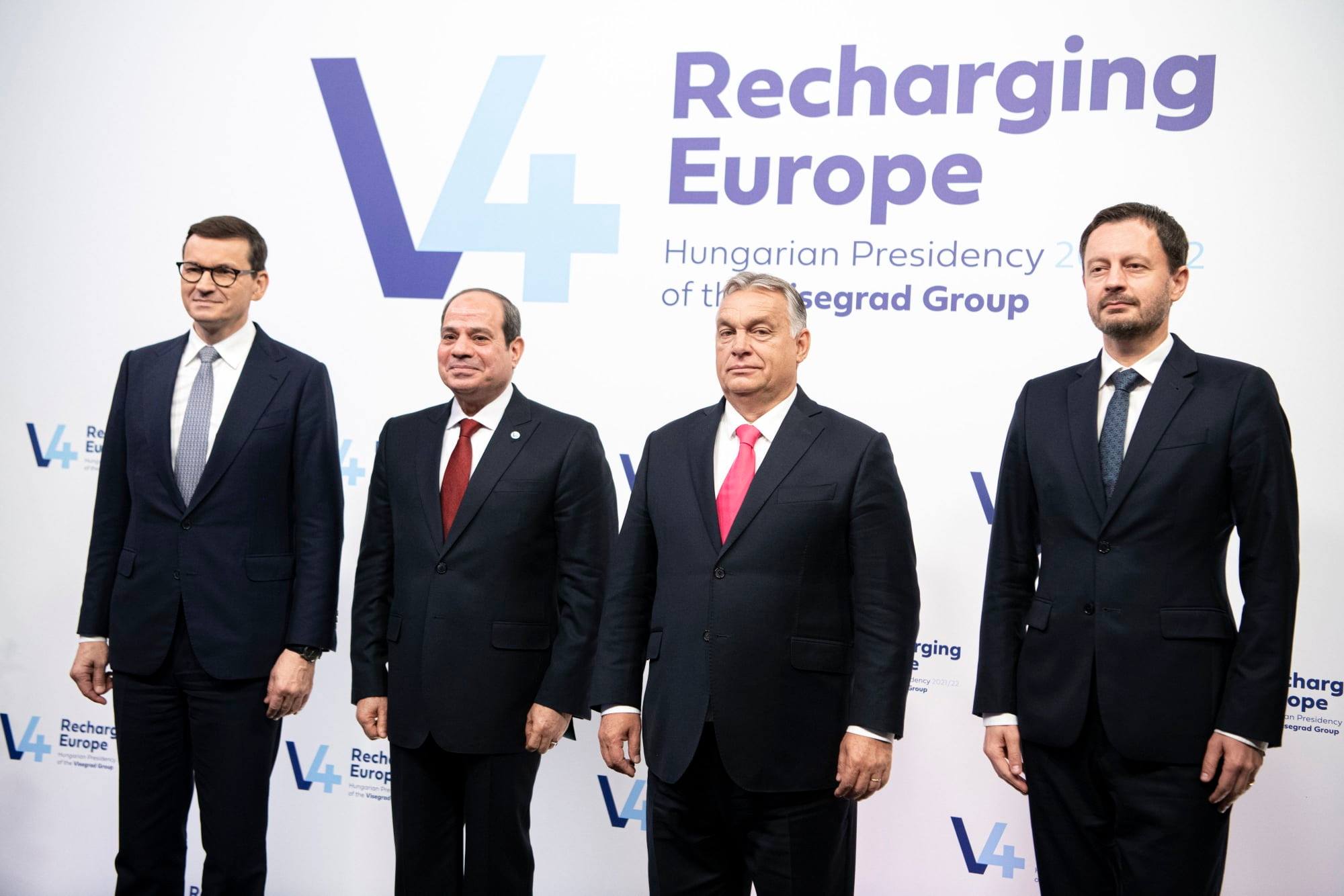 The Hungarian Prime Minister said at the press conference that the migration situation is much worse than it was in 2015, and the European Union can only cope with this problem if it has external allies, and Egypt is one of the most obvious allies, a key country in this respect. He also noted that not only Egypt's borders need to be strengthened, but that country of a hundred million people also needs to stabilise and develop economically to be able to offer a good quality of life for young people, which is also in the EU's interest.
For more pictures visit our gallery.