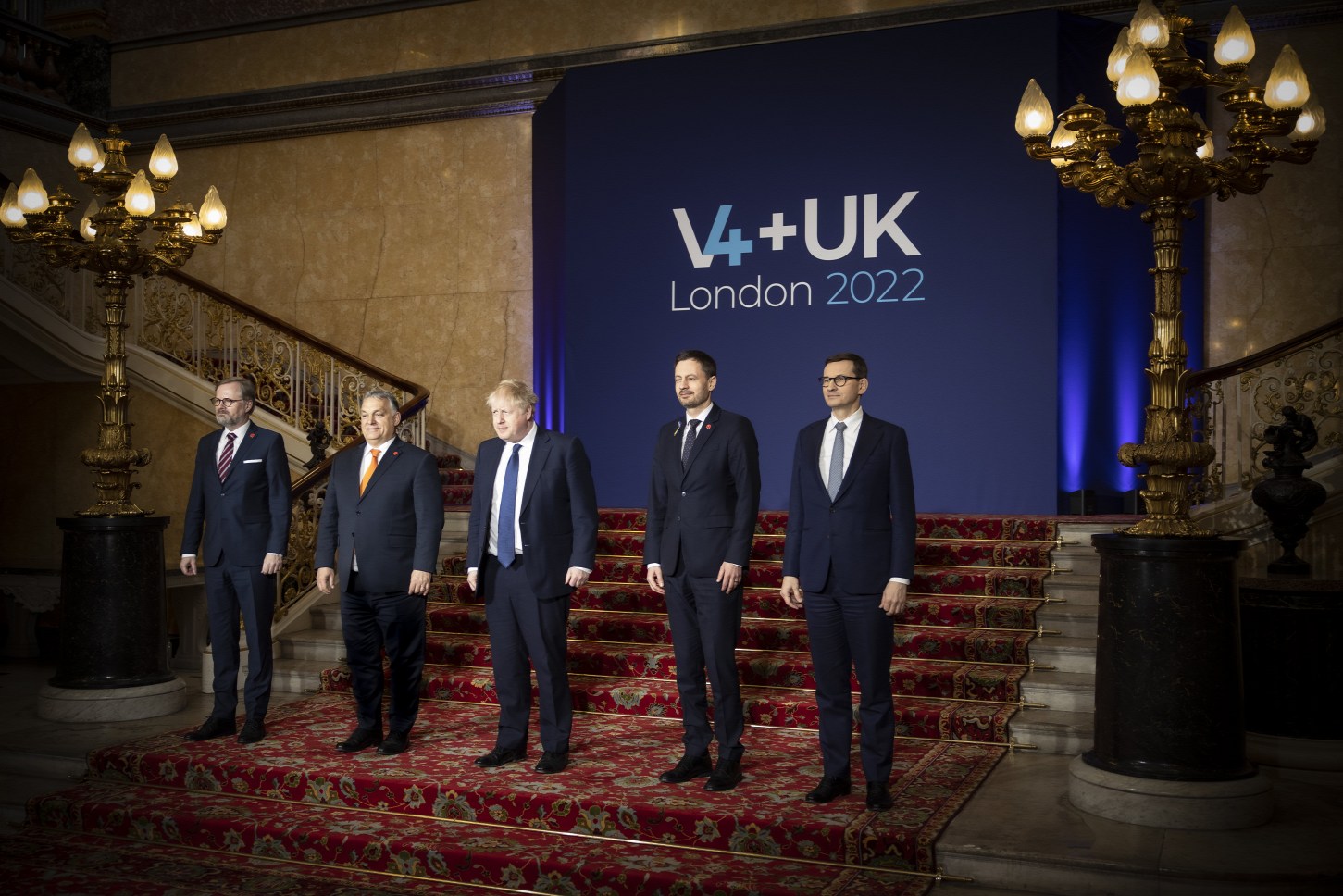 As an important event of the Hungarian Presidency of the Visegrad Group, V4 Prime Ministers visited London at the invitation of UK Prime Minister Boris Johnson.
V4 leaders had an internal consultation, then attended the V4+UK summit on security, Ukraine, energy and cyber issues, at Lancaster House.
The event was especially important in the context of the ongoing Russian invasion in Ukraine, and provided an occasion to discuss joint responses to the conflict and show unity. In this spirit, V4+UK Prime Ministers adopted a joint statement.
The Hungarian Presidency is committed to further strengthening V4+UK cooperation and political dialogue in the future.
V4 countries agreed to provide joint assistance to Ukraine and refugees from Ukraine via the Visegrad Fund with a support package of 1 million euros, focusing on improving the living conditions of refugees from Ukraine in the V4 countries. Read the joint communiqué here.
Visit our Gallery for more photos