The V4 Defence Ministers' first meeting under the Hungarian Presidency took place in Erdőbénye, Hungary, where the Ministers discussed defence policy issues of the Visegrad countries, the challenges of hybrid warfare and possible cooperation in the field of military health. At the meeting the Ministers also approved a tasking on defence cooperation during the Hungarian V4 Presidency, which outlined defence policy issues, the responsibilities of chiefs of defence and armament directors.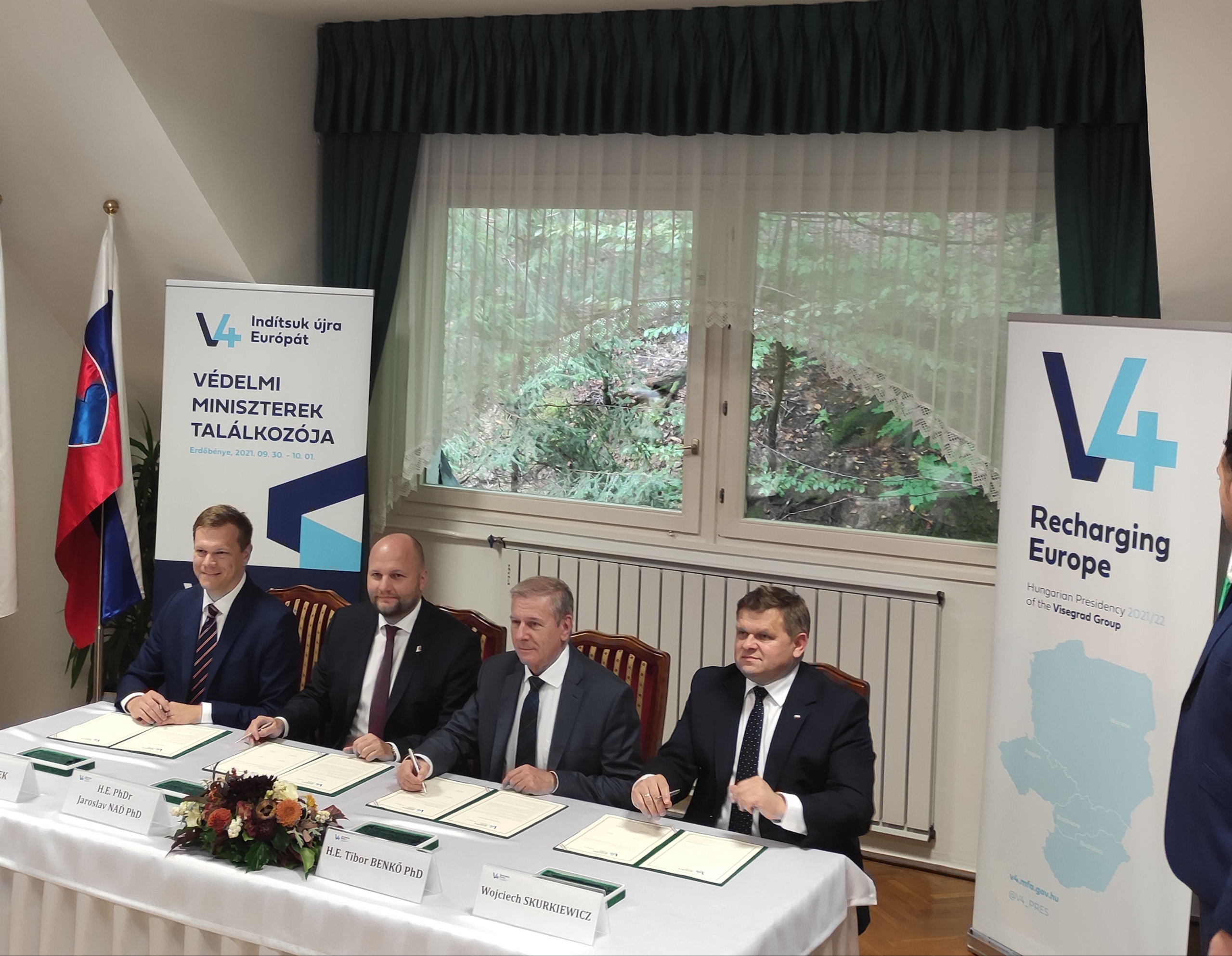 Hungarian Minister of Defence Tibor Benkő stressed that all four countries considered the changing security challenges, including cyber warfare, as a priority. They agreed on the importance of a volunteer reserve force, as well as on the fact that stabilizing and protecting peace in the Western Balkans is a key matter for the security of Central Europe.
The NATO withdrawal from Afghanistan was also on the agenda. As Minister Tibor Benkő said, the issue raised many questions and also highlighted mistakes that could be avoided in the future. Analysing these is particularly important in the light of the four countries' future cooperation in joint mission areas. 
Polish Deputy Minister of National Defence Wojciech Skurkiewicz said that curbing illegal migration is a key task of the present and the future. Poland is therefore building a 180-kilometer-long security fence on the Belarusian border: in the region where a state of emergency has also been declared, thousands of soldiers are currently guarding security.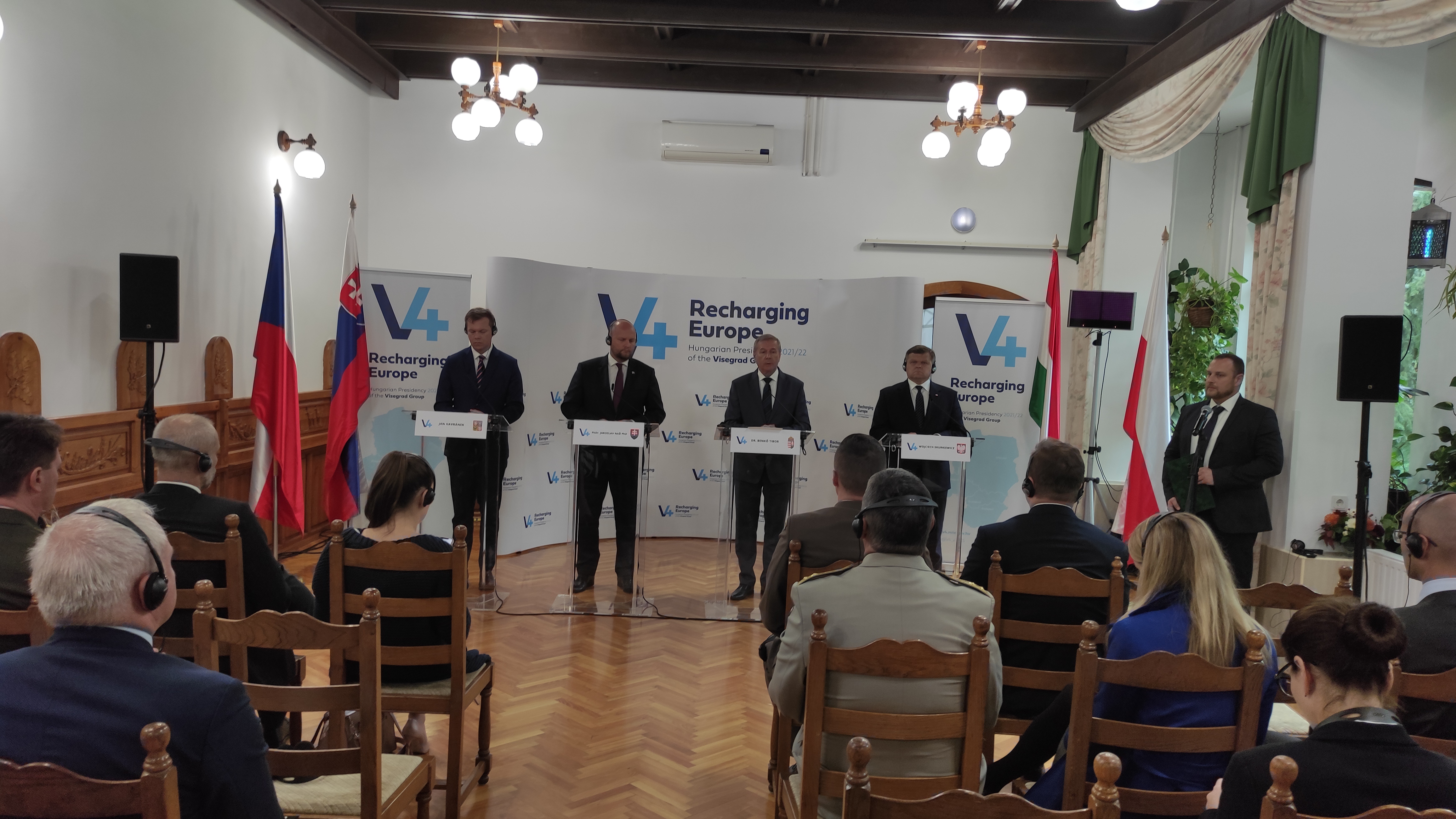 After the meeting, Minister of Defence of Hungary Tibor Benkő, Slovak Minister of Defence Jaroslav Nad', Czech Deputy Minister of Defence Jan Havranek, and Polish Deputy Minister of National Defence Wojciech Skurkiewicz held a joint press conference on Friday.