The Hungarian Presidency of the Visegrad Group hosted the first V4+Morocco Foreign Ministers' summit in Budapest on 7 December. At the meeting ministers discussed Morocco's role in addressing regional challenges in the MENA region and Sahel, consequently, the fight against illegal migration, terrorism and organized crime. Morocco's relations with the EU and the V4 were also on the agenda.
Foreign Ministers of the V4 agreed that Morocco is an important partner of the EU and the Visegrad Group, and that a strong, stable Morocco, able to stem the tide of migration and defend its borders, is in the vital security interest of Europe, as the migratory pressure from Africa - due to the presence of terrorist organisations, rapid population growth, epidemic situation, etc. - is expected to increase in the future.
Visit our gallery for more photos.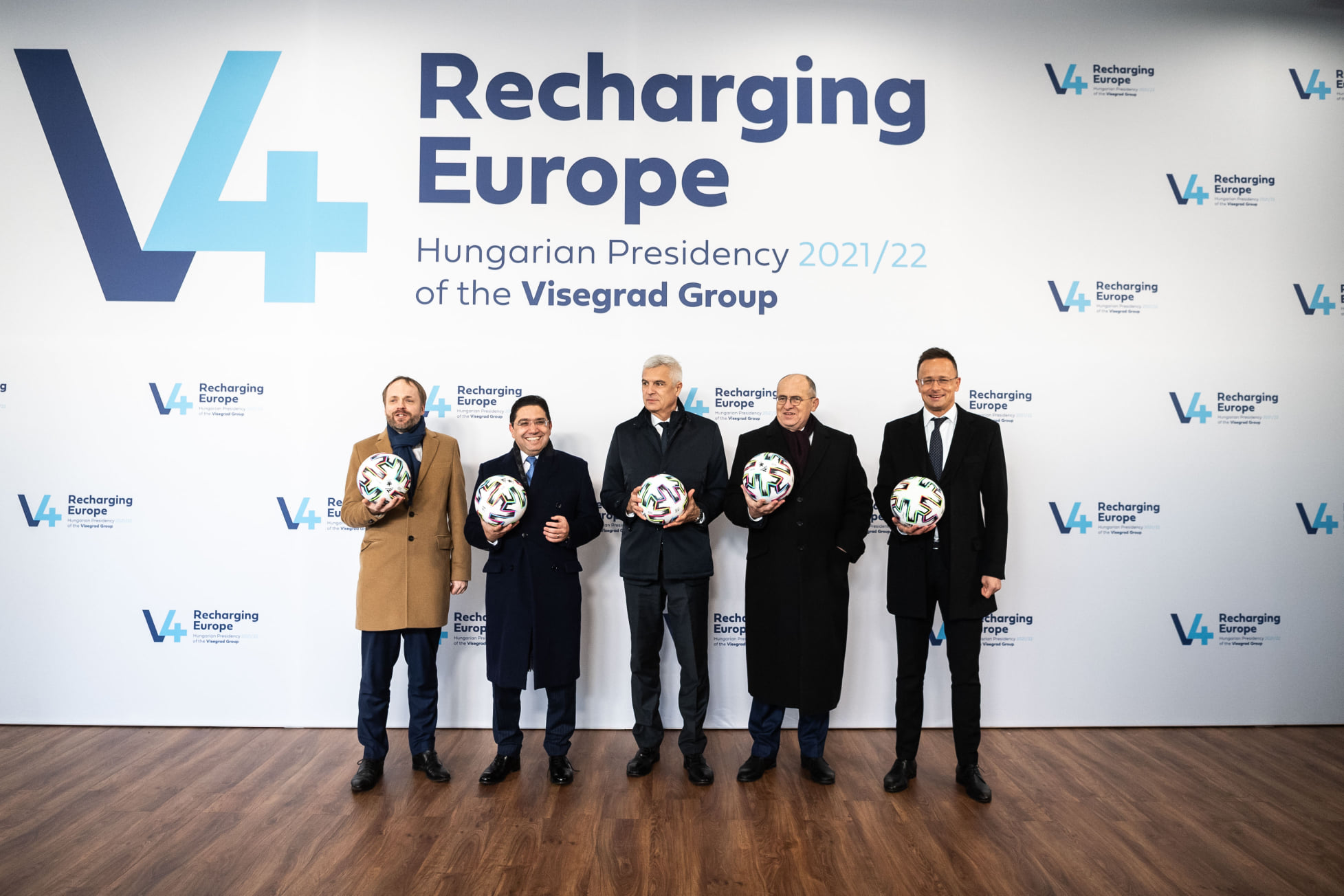 Hungarian Foreign Minister Péter Szijjártó stressed at the press conference that the security of Europe depends more than ever on North Africa, which is an important line of defence for the entire European Union. Morocco is a key country in that respect, that has already stopped hundreds of thousands of migrants on its territory, the EU should therefore give all possible support to protect its borders and develop its economy.
Moroccan Foreign Minister Nasser Burita emphasized the importance of developing cooperation to tackle common challenges, such as terrorism, illegal immigration and organised crime. He highlighted that his country is seeking to diversify its partnerships within the EU.