Organised by the Hungarian National Assembly under the Hungarian V4 Presidency, a videoconference of the Committees on Economics of the National Parliaments of the Visegrad Countries was held on 10 December 2021. The event was hosted by Erik Bánki, Chair of the Committee on Economics of the Hungarian National Assembly, with participants including Vice-Chair dr. Tamás Mellár and Committee Member Gábor Varga. The topics for discussion during the conference included "hydrogen-based economy, energy security and reduction and sustaining of low energy costs" and "the tax system and the reduction of contributions on wages in light of competitiveness".
In his keynote video message Hungarian Foreign Minister, Péter Szijjártó praised the significance, strength and competitiveness of the Visegrad Group and emphasised the importance of cooperation. He pointed out that decisions concerning national tax systems should remain a matter of national competence. Moreover, Mr Szijjártó stressed that, in addition to environmental protection, it is also important to be reasonable, as the use of gas and nuclear energy is a part of everyday reality in Central Europe.
At the end of the online meeting, V4 representatives adopted a joint statement.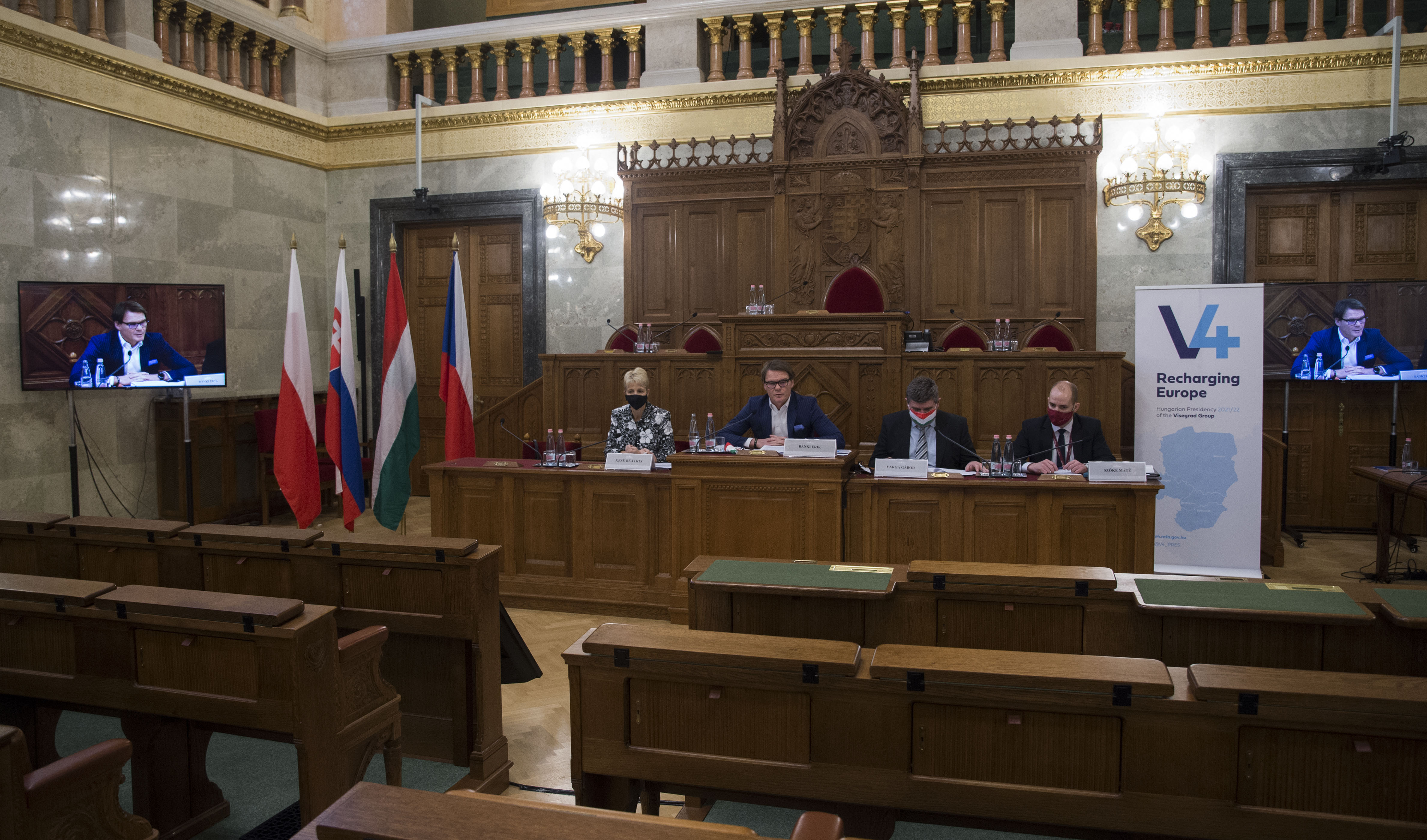 ​